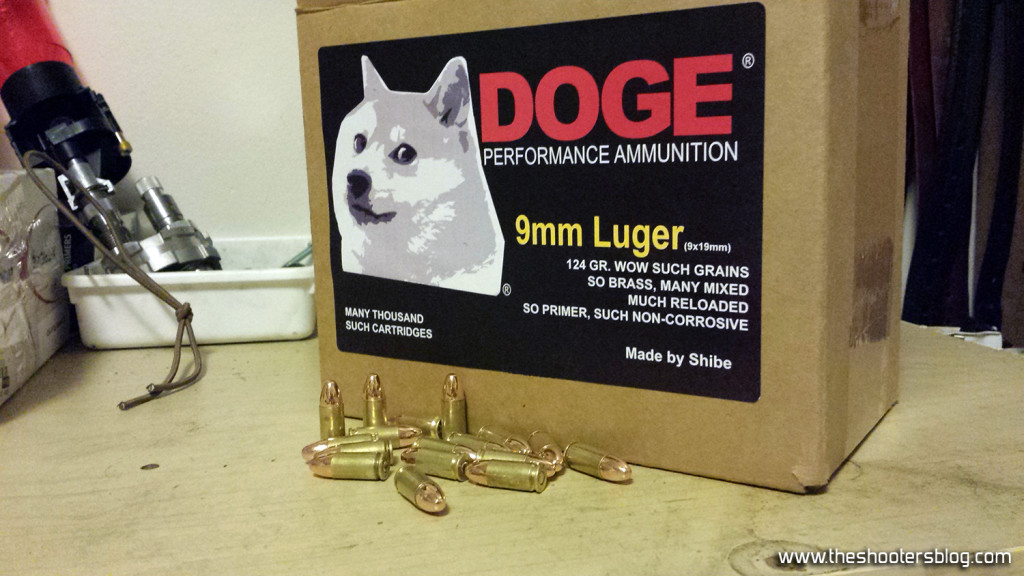 Finally, a viable solution for alternative ammunition sources. Introducing DOGE® PERFORMANCE AMMUNITION. Perhaps the best low-cost solution for all your shooting needs. Wow! Made from many hand picked cases with such quality. It is sure to very performance! Super non-corrosive, very primer. And wow, such grains, 124! DOGE Performance Ammo is sure to fire. Much bullets, so accuracy! Don't spend such over charge on many bullet, get DOGE bullet and receive many saves! Wow. So amaze.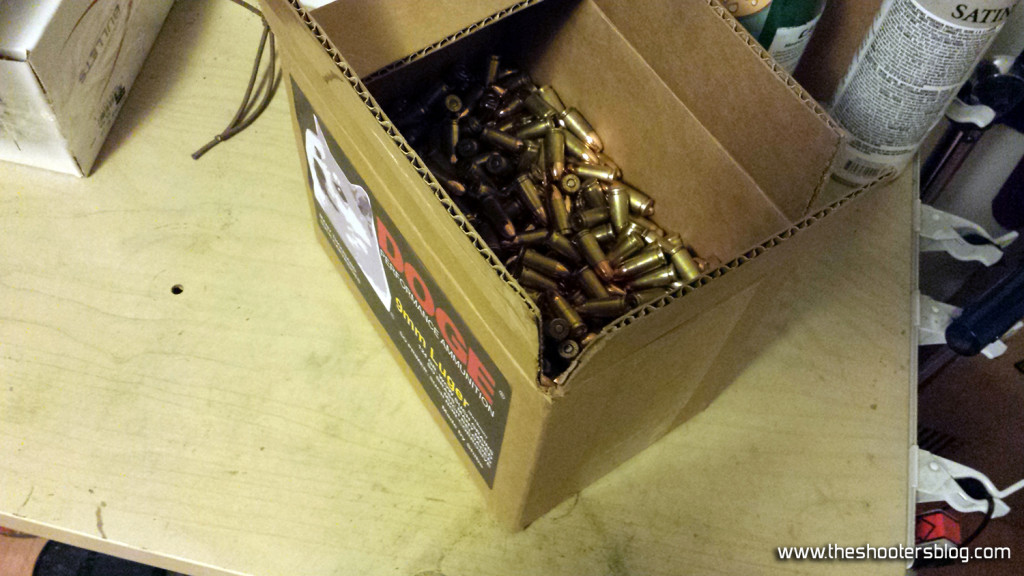 Note:
This ammunition is not for sale. It is a parody of WOLF Performance Ammunition and the Doge Meme. Inspired by the photoshopped DOGE .223 Rem image.
Update
I did not anticipate the popularity this little project would gather. I was loading up some rounds for a friend and thought it would be a funny joke to give him the box with the Doge Ammo labels. Seems like people would like to buy Doge ammo. I may have the capacity to do them in small runs of 50 round boxes. Would there be any interest if the product was provided? (Of course this is purely novelty, but it will be in an actual printed 50 round box, ammunition would be live, but for novelty only.) Vote in the poll below!

Update 2 – Now with video